freely accessible artworks
All throughout the year
As well as the residencies and other artistic proposals, the CENTQUATRE-PARIS can be experimented, lived and used on a permanent basis, in an original manner as it is invented by each person using it. For visual arts, it is the artworks by Michelangelo Pistoletto, Tadashi Kawamata or Pascale Marthine Tayou that are installed in the public spaces open to everyone.
Program

Michelangelo Pistoletto - The Labyrinth (1969-2010)
The Italian artist Michelangelo Pistoletto - particularly known for his affiliation to the Arte Povera movement in the 1960's - conceived the Labyrinth (1969-2010) as "a winding and unpredictable road that brings us to a space of revelation and knowledge". Created from corrugated cardboard of different lengths, the Labyrinth is a space for movement, confusion and fear. On the edge, the mirror becomes the "reflection and meditation that sways between fear, safety, loss and harmony with oneself, doubt and certainty, a dark alleyway and a lit road". A filter against the banality of existence in which one can see one's image "purified from all deformity that could have settled in our soul". Only this will enable us to find the labyrinth's exit.
Michelangelo Pistoletto is represented by GALLERIA CONTINUA, San Gimignano/Beijing/Les Moulins/Habana.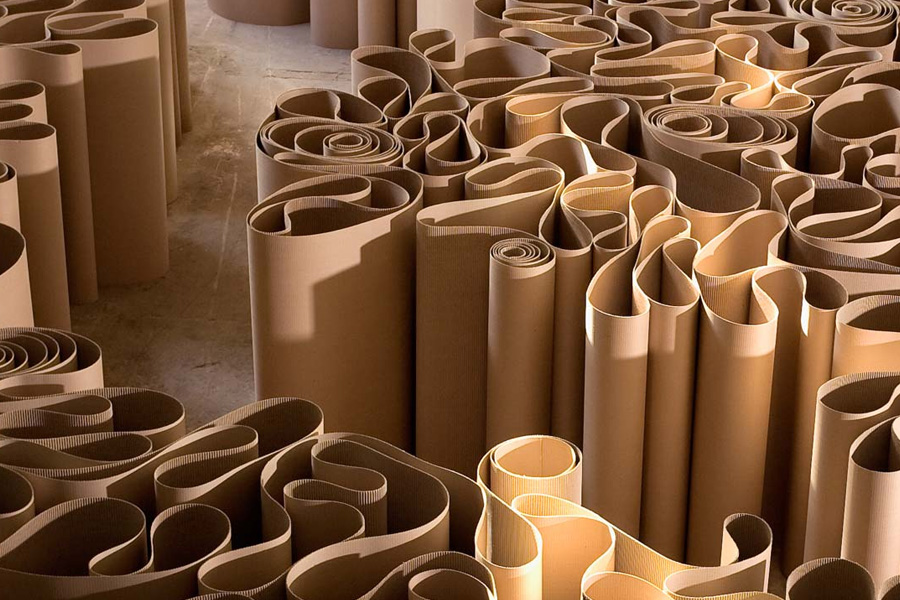 Tadashi Kawamata - Exchange Library (2009)
The artwork of Japanese artist Tadashi Kawamata functions as a social and participative mobile library, based on a system of exchange or swaps. The public is invited, on one side, to consult the books present on site, and on the other side, to exchange the ones they may have bought with them with others that are available in the library.
Tadashi Kawamata is represented by galerie Kamel Mennour, Paris.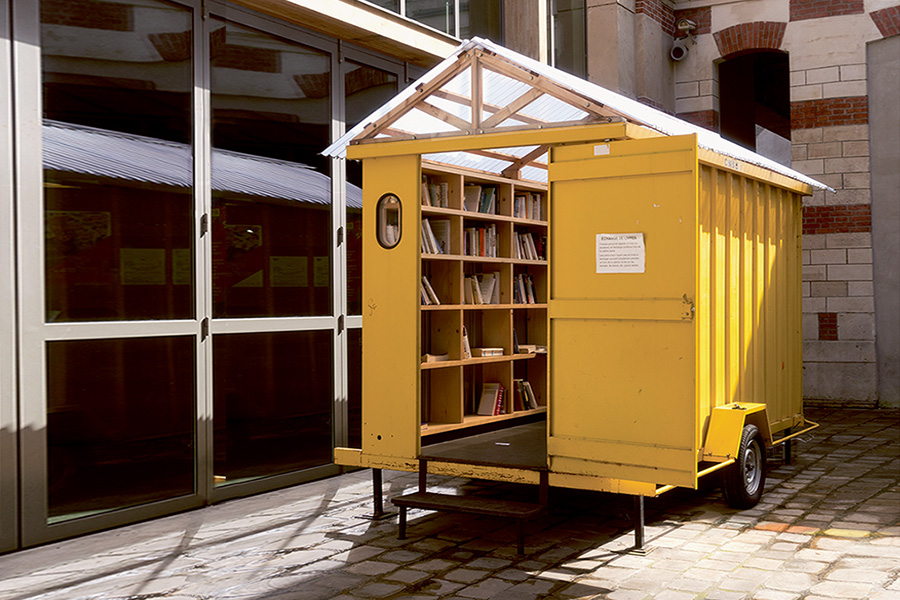 Pascale Marthine Tayou - Open Wall
The Open Wall is made up of luminous neon and electroluminescent signs (found on Internet and in different countries) and cables of variable dimensions: "It's a wall, but with openings", specifies Pascale Marthine Tayou. On the glass wall in the CENTQUATRE-PARIS, the artwork acts as an invitation... open to all! This Cameroonian self-taught visual artist is interested in the theme of travel, not only physical, but mainly mental, going towards the other and his/her differences that are a fundamental source of wealth for the growth of humanity.
Pascale Marthine Tayou is represented by GALLERIA CONTINUA, San Gimignano/Beijing/Les Moulins/Habana.