Located in Paris' 19th arrondissement, the CENTQUATRE-PARIS is a multipurpose art space which hosts and showcases artist residencies and artistic productions for audiences and artists from around the world. Conceived as a collaborative platform by its director José-Manuel Gonçalvès and his teams, the venue provides access to all of today's arts from all disciplines, through a resolutely popular, contemporary and cutting edge programme.
An atypical venue with shops and restaurants, it also boasts free access spaces for artistic practices and activities for young children.
For the start-ups that make up its incubator, the CENTQUATRE-PARIS serves as a space for experimentation at the crossroads between art and innovation. With urban planning in mind, its cultural engineering team also offer unique expertise for projects around the world.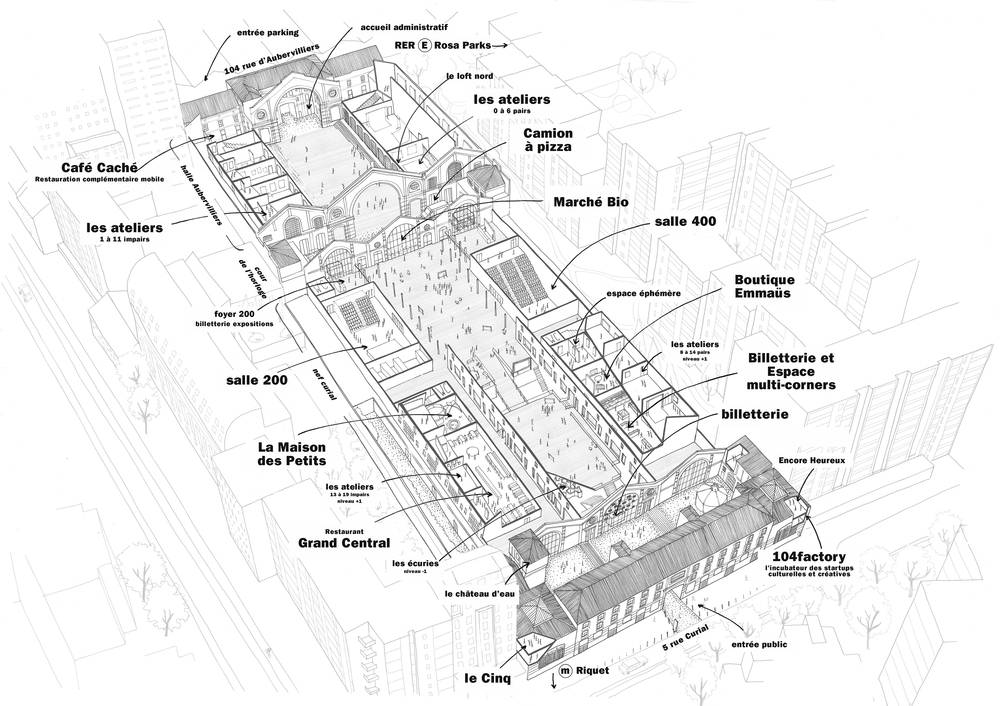 Attend an event
Theater, dance, circus, concerts, exhibitions, digital arts, unidentified hybrid arts : the CENTQUATRE-PARIS shows curiosity for everything. And so does the approximate 700 000 yearly visitors!
see the programme
Practice arts
Eat and drink
Browse and buy
Learn even more